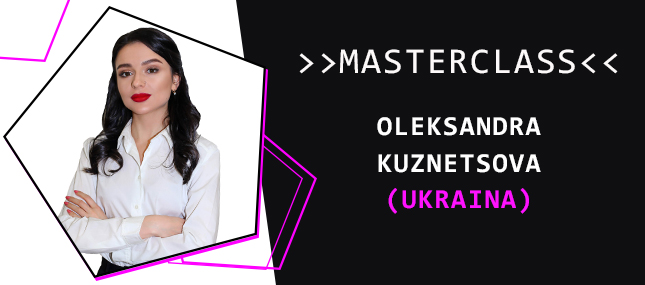 Oleksandra Kuznetsova – Makeup Artist Lessons
Exhibition: WOMAN'S WORLD 2019
Date: 2019 November 15
Time: 10:30 - 16:00
Venue: Žalgirio arena, 1 hall
These are training sessions for make-up artists, cosmetologists and eyebrow design specialists, who want to enhance their skills and for those who are considering taking part in eyebrow design competitions;
It is an exceptional opportunity to find out all the useful information about eyebrow design competition's requirements directly from the winner;
It is an opportunity to not only learn the theory, but to practically implement the knowledge gained in the seminar!
INFORMATION ABOUT THE SEMINAR:THEORETICAL PART:
Demonstration, on how to create a correct eyebrow shape during competition;
Introduction to eyebrow shape championship requirements and OMC regulations;
Advice, on choosing a model, how to prepare for the championship etc.
PRACTICAL PART:
Masters, with lecturer's supervision, will work individually with their own models;
Only 10 masters in a group;
Eyebrow tint during the seminar will be provided by the organisers of the seminar.
OLEKSANDRA KUZNETSOVA (UKRAINA)
• Ukrainian eyebrow tinting – shaping competition's winner; • The winner of the eyebrow tinting – shaping competition in BROW PRO 2016 championship; • Poland's absolute champion in make-up category; • Runner-up in the World IBF microblading championship; • Master of the International Phi Brows academy