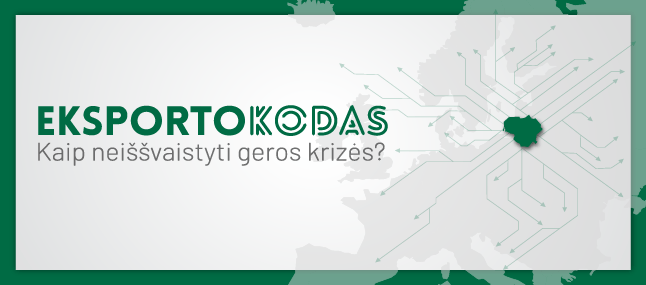 Conference "EXPORT CODE. How not to let good crisis go to waste?"
Exhibition: MADE IN LITHUANIA 2020
Date: 2020 October 9
Time: 12 a.m.–5 p.m.
Venue: Amphitheater
Kaunas Chamber of Commerce, Industry and Crafts in partnership with Enterprise Europe Network and Exporters club third year in a row is organizing a conference "EXPORT CODE" during the exhibition "MADE IN LITHUANIA".
This year 6 Lithuanian companies together with the expert from Sweden will share their insights about export development, market expansion and international sales during this global pandemic period.
"Never let a good crisis go to waste" - Winston Churchill once said. Let's meet in the conference (live or online) and hear how to win from the crisis from the first lips!
.
The conference will be held in Lithuanian.
.
Conference Organizers