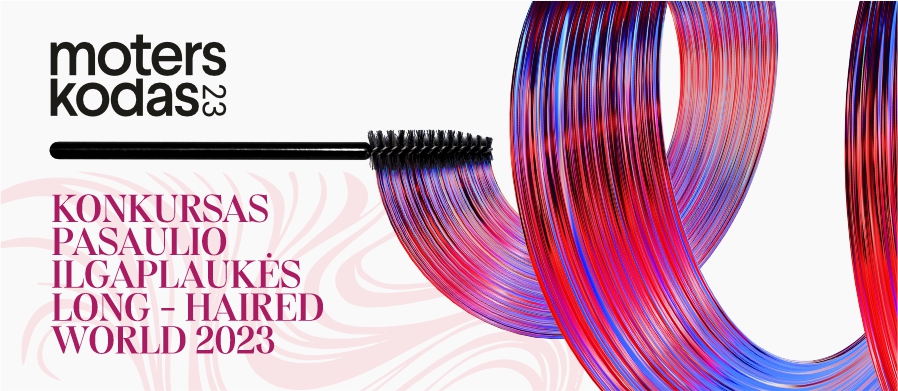 LONG HAIRED WORLD COMPETITION 2023
Exhibition: LADY CODE 2023
Date: 2023 November 26
Time: 10 AM - 4 PM.
Venue: Klaipėda Švyturio arena
Great news!LONG-HAIRED CONTEST Klaipėda 2023!Participation in the LONG HAIR CONTEST is a unique experience that you will never forget.It's a chance to celebrate your hair and show it off to the world. So, don't hesitate to participate in this exciting event and show off your beautiful long hair! The competition is divided into several categories, among which are the longest hair, the most creative braid hairstyles, the longest braids, the most beautiful hair chosen by the audience, the most beautiful hair selected by the commission.The competition is aimed not only at physical beauty, but also at promoting the participants' self-confidence and self-expression. The dress code of the participants - Marine - will provide even more space for girls and women to express themselves and their individuality.
THE PROGRAM
10 AM arrival of participants, registration.
11 AM CEREMONY WELCOME TO THE LONG HAIR CONTEST 2023 PARTICIPANTS.
11:15 AM - 12:30 PM Long-haired individual presentation, podium performance, hair measurement
12:30 PM -1 PM KASAS weaving and measuring competition.
1 PM -1:30 PM Hairdressing presentation. KIGSA "Association of Hairdressers and Beauty Specialists" team.
2 PM  LONG HAIR AWARD CEREMONY.
The organizer reserves the right to change and supplement the Program.
The competition is conducted in accordance with the regulations and rules of record registration of the "Factum" agency.
Contest organizer:
Small Model, JSCInt. k. 178694363Severa ČepulienePhone. +37065277979email mail  modeliai@me.comhttps://www.facebook.com/ILGAPLAUKES