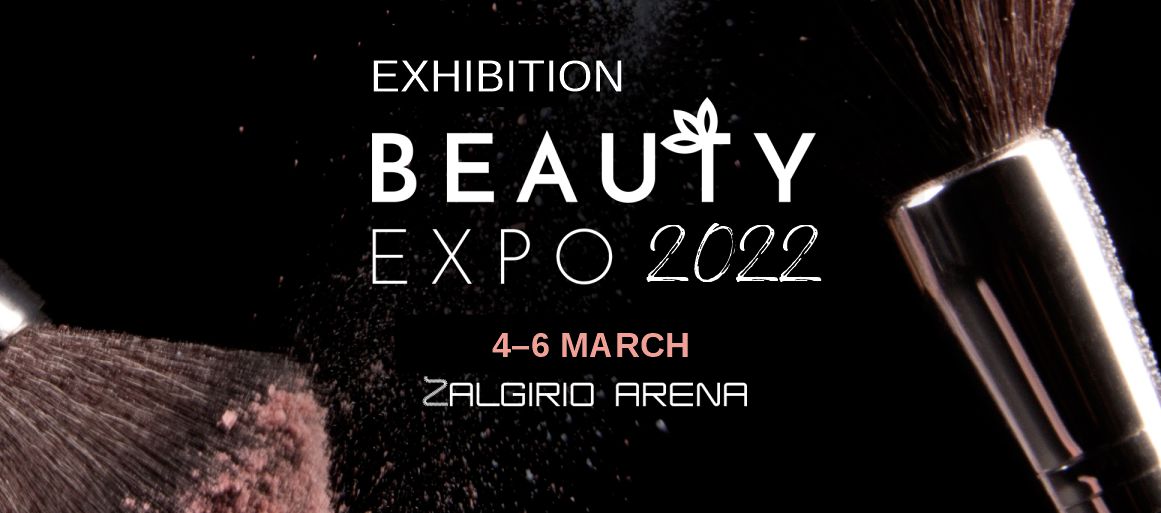 BEAUTY EXPO 2022
Date: 2022 March 4–6
Venue: Žalgirio arena, Kaunas
Open Hours: 4-5 March 10 a.m.-6 p.m., 6 March 10 a.m.-4 p.m.
Exhibition BEAUTY EXPO – the place where beauty industry professionals meet to present beauty news, trends and discoveries.
THREE BEAUTY DAYS:
dedicated to aesthetics and beauty
reaching your target audience
worldwide beauty trends and professional advice
useful contacts and cooperative relationships
innovative and effective beauty discoveries
beauty workshops, sessions and seminars
.
EXHIBITION TOPICS: 
Hair care and shaping products
Professional cosmetics
Decorative cosmetics
Skin and body care products
Nail care products and services
Perfumes
Hairdresser, tanning salon and cosmetic salon products
Eyebrow and eyelash care products and services
Spa services and products
Consultations with make-up artists and dermatologists
Jewellery and accessories
.
Exclusively during BEAUTY EXPO, in cooperation with the Hairdressers and Beauty Specialists Association:
Opening of KAUNAS BEAUTY– a Lithuanian championship for hairdressers and beauty specialists
A Lithuanian beauty specialist FORUM
Hairdresser of the Year photo competition
Make-up Artist of the Year photo competition
Manicurist of the Year photo competition
.
For more information please contact
beauty@expo.lt