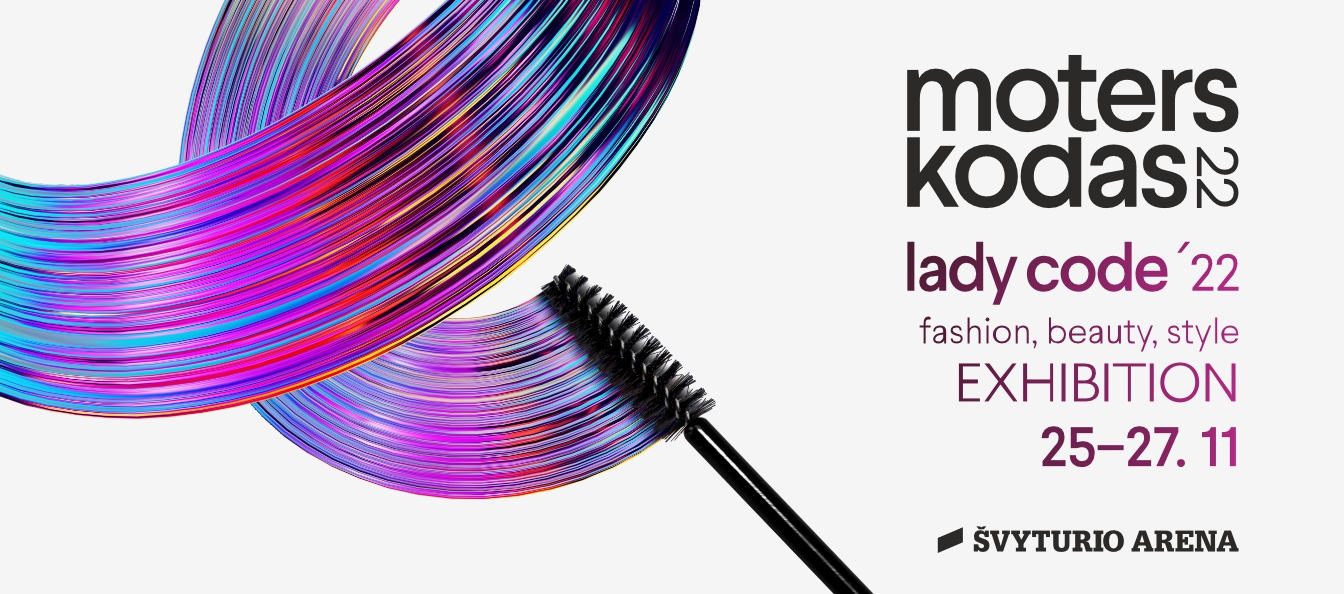 LADY CODE 2022
Date: 2022 November 25–27
Venue: Švyturio arena, Klaipėda
Open Hours: 25-26 November 10 a.m.-6 p.m., 27 November 10 a.m.-4 p.m.
NEW EXHIBITION "LADY CODE" IN KLAIPĖDA!
In exhibition LADY CODE 2022:
The latest trends, products and services in the field of fashion, style and beauty!
Fashion and beauty show – presentation of designers' collections.
Topical workshops, seminars, corporate presentations, consultations.
Exhibition themes:
BEAUTY: cosmetics, perfumery; skin, hair, nails care products; beauty salons, services.
FASHION AND STYLE: textile production and knitwear; clothes, footwear; accessories, haberdashery; jewellery, bijouterie.
WOMAN'S HOBBIES: leisure, sport, wellness.
.
For further details please contact us:
moterspasaulis@expo.lt