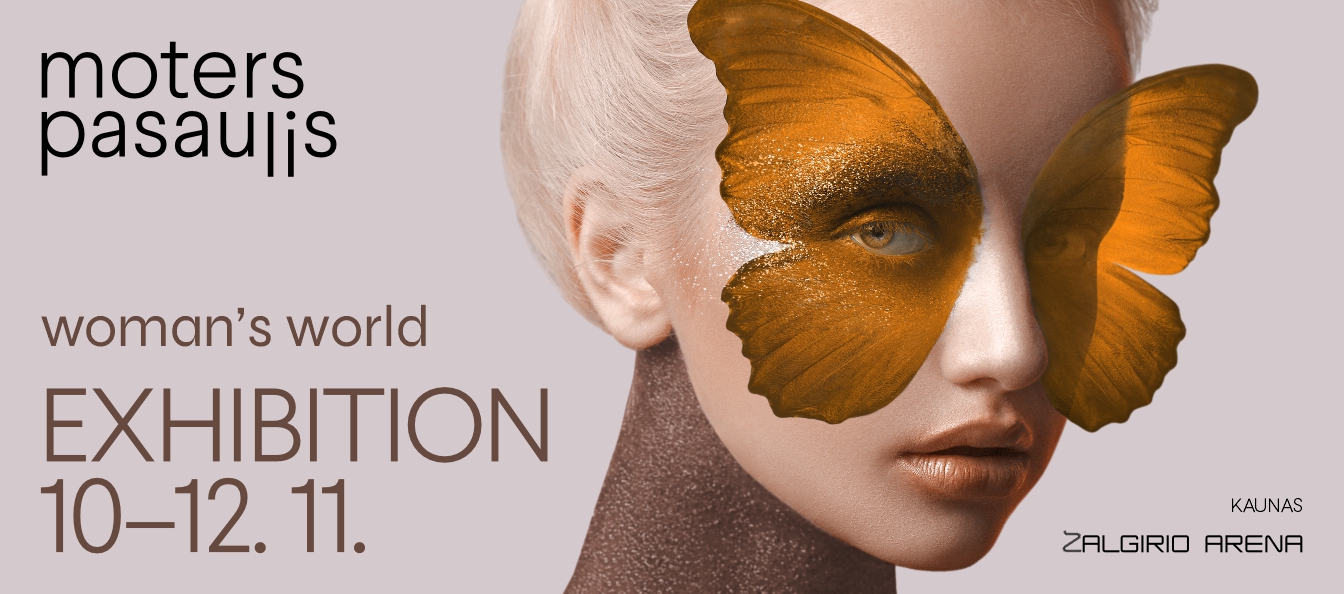 WOMAN'S WORLD 2023
Date: 2023 November 10–12
Venue: Žalgirio arena, Kaunas, Lithuania
Open Hours: 10-11 November 10 a.m.-7 p.m., 12 November 10 a.m.-5 p.m.
WOMAN'S WORLD 2023 – is probably the biggest fashion, style and beauty exhibition all around the Baltic states.
This year, in the exhibition, you will find:
the latest trends, products and services in the field of fashion, style and beauty;
fashion and beauty show: don't waste your unique opportunity to attend our events and find what new designers have created;
workshops, seminars, presentations and personal consultations from beauty and fashion experts.
Main themes of the Exhibition:
beauty: cosmetics, hair products, nail care, beauty products, cosmetology, services of beauty salons, permanent makeup, equipment for beauty salons;
fashion: textile production and knitwear, leather and fur products, designer services, accessories, haberdashery, clothes, footwear;
aesthetic medicine;
jewelry: luxury jewelry, bijouterie;
hobbies for women: leisure time, sport, wellness.
For further details please contact us: tel.+370 37 792985, moterspasaulis@expo.lt
Organizer
UAB "Ekspozicijų centras"