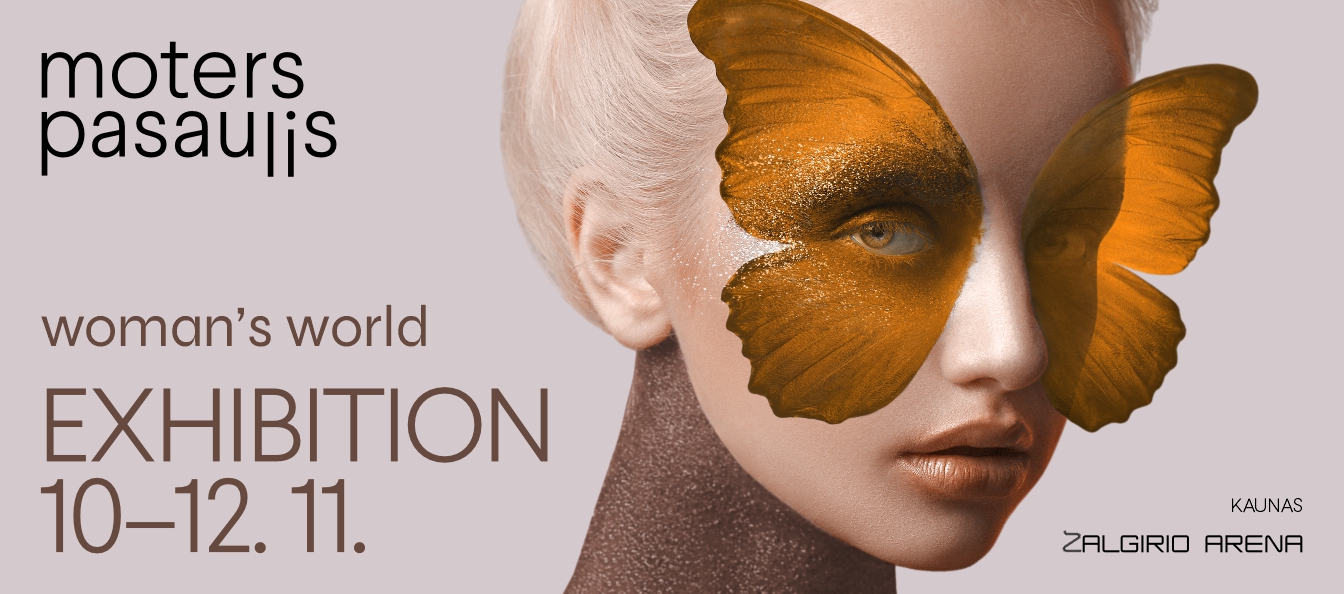 WOMAN'S WORLD 2023
Date: 2023 November 10–12
Venue: Zalgirio arena, Kaunas
Open Hours: 10-11 November 10 a.m.-7 p.m., 12 November 10 a.m.-5 p.m.

The exhibition "Woman's World 2023" – is probably the biggest fashion, style and beauty exhibition all around the Baltic states. The event will take place at 10-12th of November, 2023 at Kaunas "Zalgirio" arena, Kaunas, Lithuania. During the event, visitors will find out the latest beauty and fashion trends and outstanding jewelry. Visitors will also have an opportunity to find out the newest aesthetic medicine procedures for health and beauty. In "Woman's World 2023" visitors will find more information and ideas for leisure activities, sports, wellness.
This year, in the exhibition, visitors will find:
the latest trends, products and services in the field of fashion, style and beauty;
fashion and beauty show: don't waste your unique opportunity to attend our events and find what new designers have created;
workshops, seminars, presentations and personal consultations from beauty and fashion experts.
Main themes of the Exhibition "Woman's World 2023":
beauty: cosmetics, hair products, nail care, beauty products, cosmetology, services of beauty salons, permanent makeup, equipment for beauty salons;
fashion: textile production and knitwear, leather and fur products, designer services, accessories, haberdashery, clothes, footwear;
aesthetic medicine;
jewelry: luxury jewelry, bijouterie;
hobbies for women: leisure time, sport, wellness.
For further details please contact us:
+370 37 792985
,
moterspasaulis@expo.lt.
Organizer:
"Ekspozicijų centras", JSC.