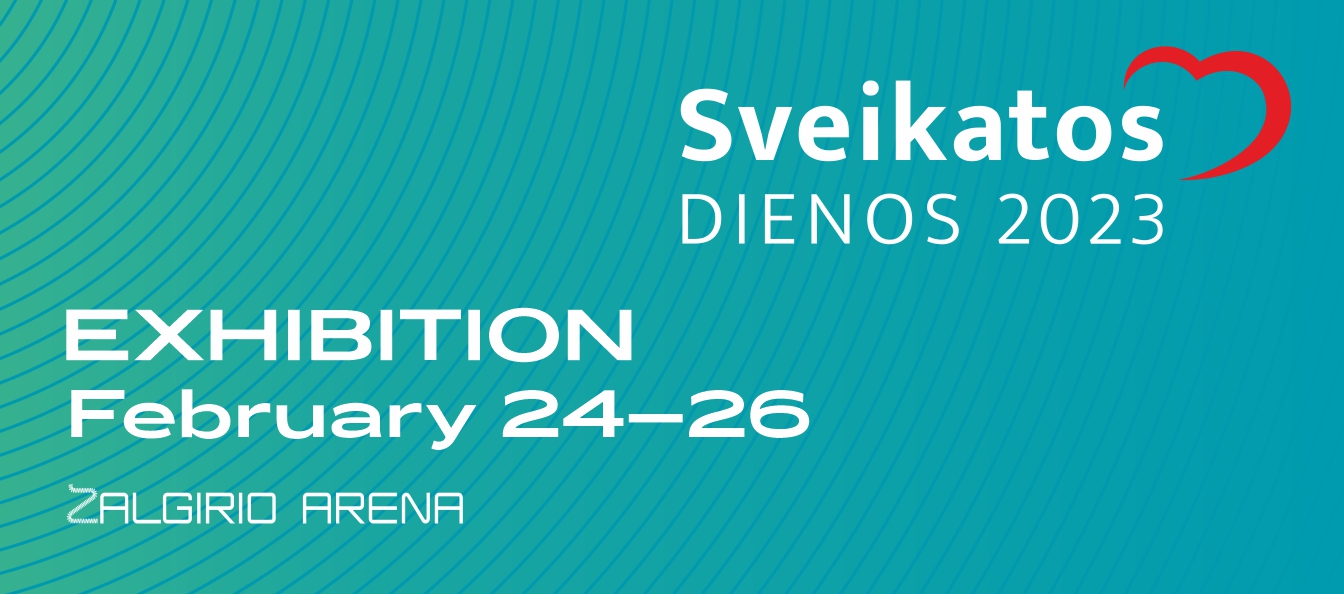 WELLNESS DAYS 2023
Date: 2023 February 24–26
Venue: Žalgirio arena, Kaunas
Open Hours: 24-25 February 10 a.m.-6 p.m, 26 February 10 a.m.-4 p.m
WELLNESS DAYS - an exhibition introducing the innovations in health promotion, medical treatment, rehabilitation and natural medicine.
The aim of the exhibition is to connect a wide variety of subjects within the theme of wellness, including physical, occupational, emotional, social and environmental wellness. Visitors to the exhibition will discover a wide variety of products and services for improved health, news on treatment and rehabilitation, advice for healthy living, relevant insights on occupational health, an abundance of seminars on how a person's lifestyle and nutrition influence their health, and information on the restoration of physical and mental health.
The participants of the exhibition:
products and providers of services for health and healthy living;
manufacturers and their representatives of preparations for medical treatment and health enhancement;
health care, treatment and rehabilitation institutions and clinics, private medical practice;
The main themes of the exhibition included:
Medical treatment, health promotion, rehabilitation and nursing services * Medicines and food supplements * Medical equipment and devices * Medical clothing and footwear * Nursing and disability equipment * Occupational safety and health * Prevention of work-related diseases * Oncology * Orthopaedics and orthopaedic devices * Vision and hearing correction * Odontology, Dental care * Beauty services and products, and plastic surgery * Curative, natural and organic cosmetics * Personal hygiene * Sexual health * Alternative and complementary medicine: medicinal herb-based treatment, apitherapy, homeopathy, aromatherapy, light therapy, kinesitherapy, massages, bioenergetics, magnetotherapy and etc. * Healthy nutrition * Innovative ecological solutions for home environments * Health promotion communities * Health and life insurance * Health education.
WELLNESS DAYS - is an exhibition for people who care about their health and about creating a clean and harmonious environment, as well as those who are interested in the prevention of disease, and in an active and healthy lifestyle.
For more information please contact +370 37 331590 sveikatosdienos@expo.lt
INFORMATION FOR EXHIBITORS
Exhibition sponsors and partners

Exhibition partner
Exhibition partner

Information partner