Information for exhibitors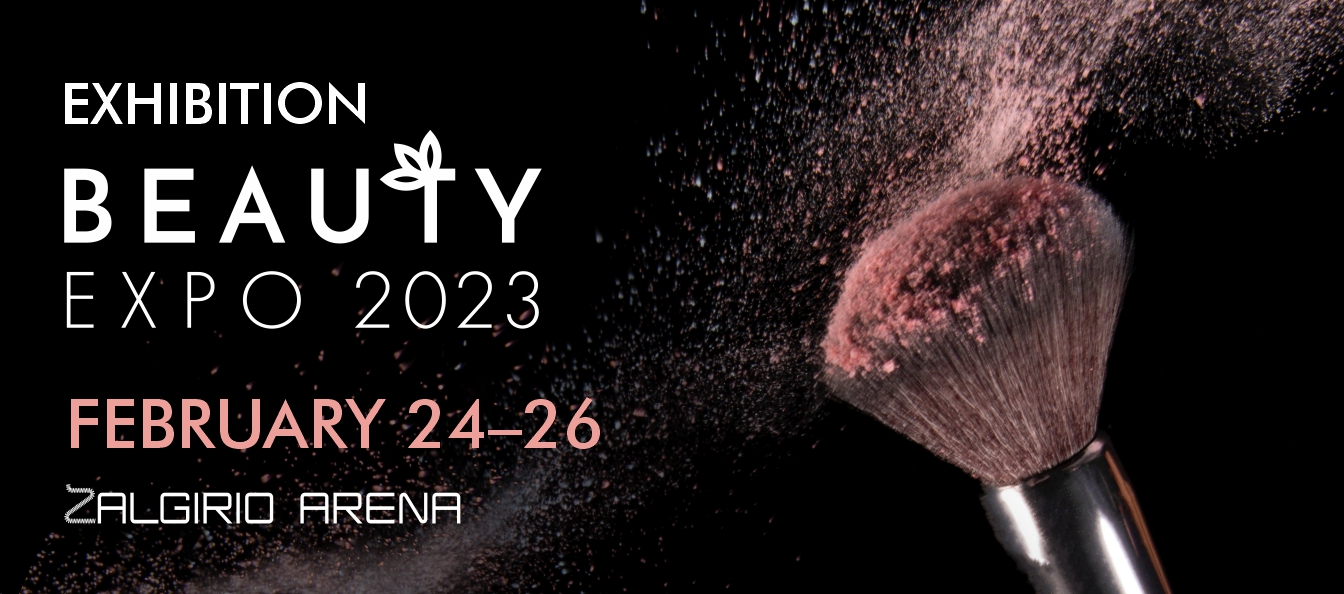 BEAUTY EXPO 2023
Date: 2023 February 24–26
Venue: Žalgirio arena, Kaunas
Exhibitor's Registration: till 1 February, 2023
JSC "Ekspozicijų centras" kindly invites You to take part in the international exhibition of beauty "Beauty expo".
Beauty Expo Exhibition – the place where beauty industry professionals meet to present beauty news, trends and discoveries.
During "Beauty Expo", in cooperation with associations of beauty specialists, workshops and seminars are organized for hairdressers and beauty specialists.
The exhibition provides excellent opportunities for the professionals, the providers of beauty services and the manufacturers of beauty products or their representatives for direct communication, useful contacts and cooperative relationships.
EXHIBITION TOPICS:
Hair care and shaping products * Professional cosmetics * Decorative cosmetics * Skin and body care products * Nail care products and services * Perfumes * Hairdresser, tanning salon and cosmetic salon equipment and products * Eyebrow and eyelash care products and services * Spa services and products * Consultations with make-up artists and dermatologists * Aesthetic medicine * Jewellery and accessories
For more information please contact:
tel. +370 630 09956
e-mail: beauty@expo.lt