Information for exhibitors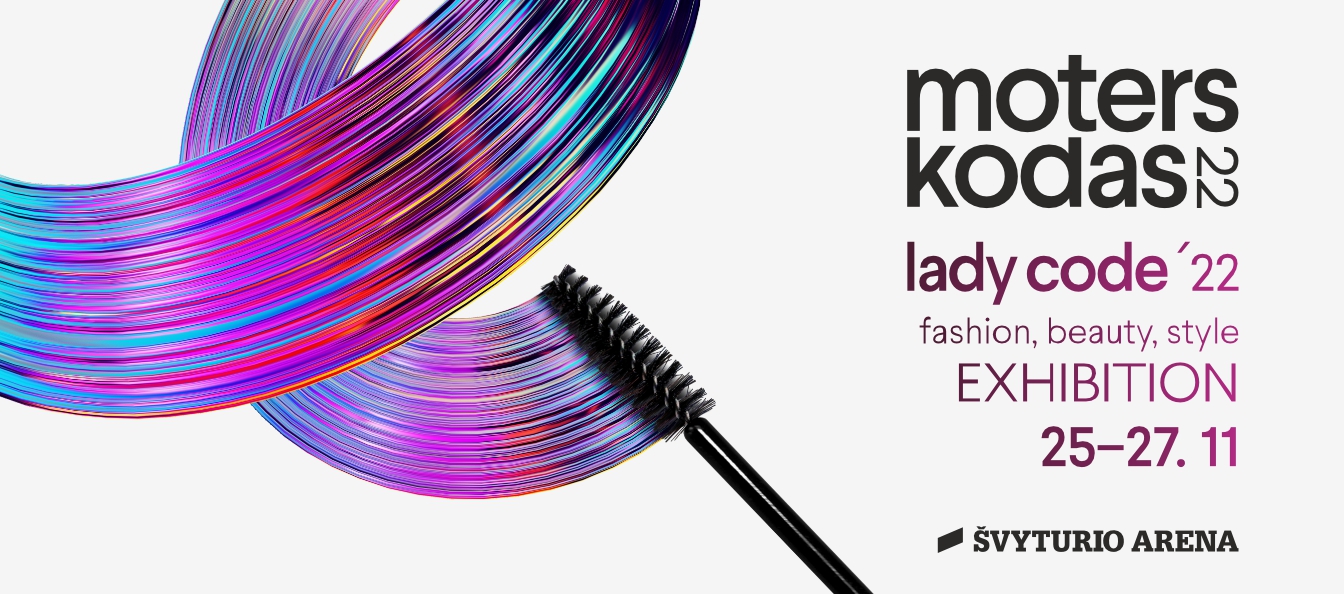 LADY CODE 2022
Date: 2022 November 25–27
Venue: Švyturio arena, Klaipėda
Exhibitor's Registration: till 10 October
NEW EXHIBITION in Klaipėda - LADY CODE 2022!
LADY CODE 2022 – the first specialized trade exhibition dedicated for fashion, beauty and style.
On behalf of Ekspozicijų Centras JSC, we would like to invite your company to take part in the specialized exhibition "Lady code 2022".
Exhibition venue: Švyturio Arena (Dubysos st. 10), Klaipėda, Lithuania
Exhibition date: 25-27 November, 2022.
In exhibition LADY CODE 2022:
The latest trends, products and services in the field of fashion, style and beauty!
Fashion and beauty show – presentation of designers' collections.
Topical workshops, seminars, corporate presentations, consultations.
The latest worldwide beauty and fashion trends.
Useful contacts and cooperative relationships.
Present activity of your company.
New ideas and your product buyers, existing and potential.
Reaching your target audience
Conferences, competitions, seminars and trainings for beauty professionals.
EXHIBITION THEMES:
BEAUTY: cosmetics, perfumery; skin, hair, nails care products; beauty salons, services.
FASHION AND STYLE: textile production and knitwear; clothes, footwear; accessories, haberdashery; jewellery, bijouterie.
WOMAN'S HOBBIES: leisure, sport; wellness.
KINDLY INVITE YOU TO PARTICIPATE!
For further details please contact us:
JSC "Ekspozicijų centras"
Phone: +370 37 79 29 85
e-mail: klaipeda@expo.lt