Information for exhibitors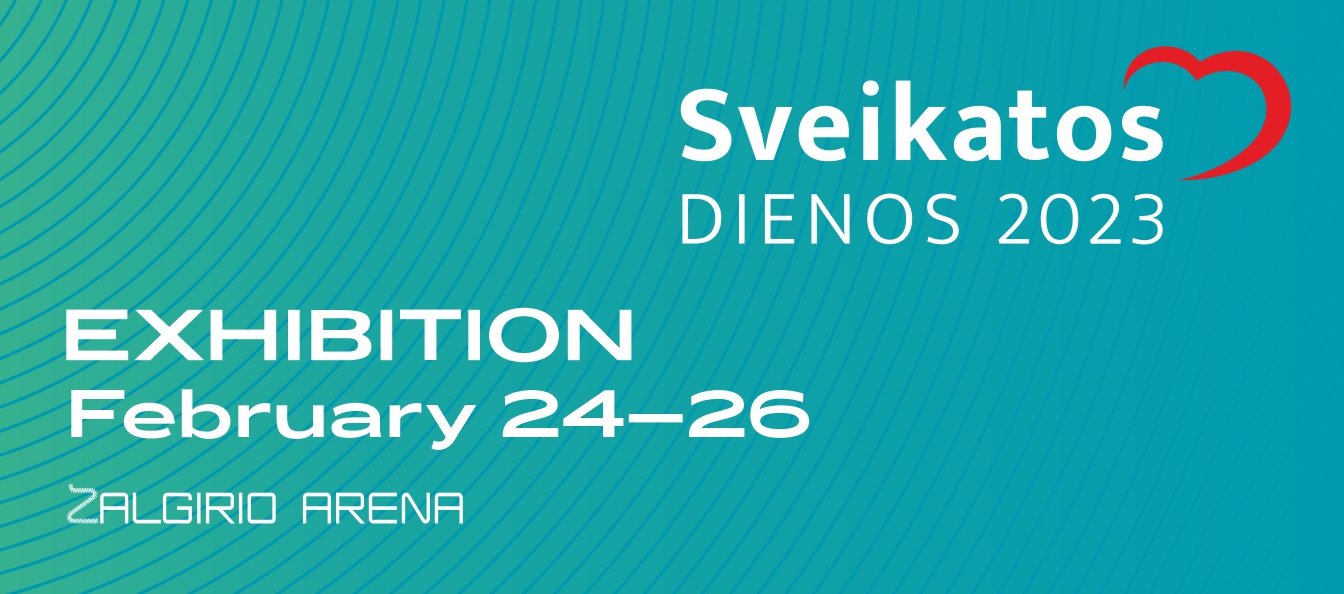 WELLNESS DAYS 2023
Date: 2023 February 24–26
Venue: Žalgirio arena, Kaunas
Exhibitor's Registration: till 1 February, 2023
"Ekspozicijų centras" kindly invites You to take part in the 14th exhibition of wellness, healthy living and medicine Wellness Days.
The participants of the exhibition:
- products and providers of services for health and healthy living;
- manufacturers and their representatives of preparations for medical treatment and health enhancement;
- health care, treatment and rehabilitation institutions and clinics, private medical practice;
- providers of services for occupational safety and health;
- manufacturers and their representatives of measures for personal and collective safety at work.
The exhibition offers perfect opportunities:
- for presentation of market news, products, services to the target audience (18-20 thousand visitors annually);
- for direct communication with existing consumers and listening to their expectations;
- for development of healthy living habits in potential consumers;
- for accumulation of important feedback information during health research and counselling.
The main themes of the exhibition included:
Medical treatment, health promotion, rehabilitation and nursing services * Medicines and food supplements * Medical equipment and devices * Medical clothing and footwear * Nursing and disability equipment * Occupational safety and health * Prevention of work-related diseases * Oncology * Orthopaedics and orthopaedic devices * Vision and hearing correction * Odontology, Dental care * Beauty services and products, and plastic surgery * Curative, natural and organic cosmetics * Personal hygiene * Sexual health * Alternative and complementary medicine: medicinal herb-based treatment, apitherapy, homeopathy, aromatherapy, light therapy, kinesitherapy, massages, bioenergetics, magnetotherapy and etc. * Healthy nutrition * Innovative ecological solutions for home environments * Health promotion communities * Health and life insurance * Health education.
For further details please contact us: +370 630 09956 or by email sveikatosdienos@expo.lt