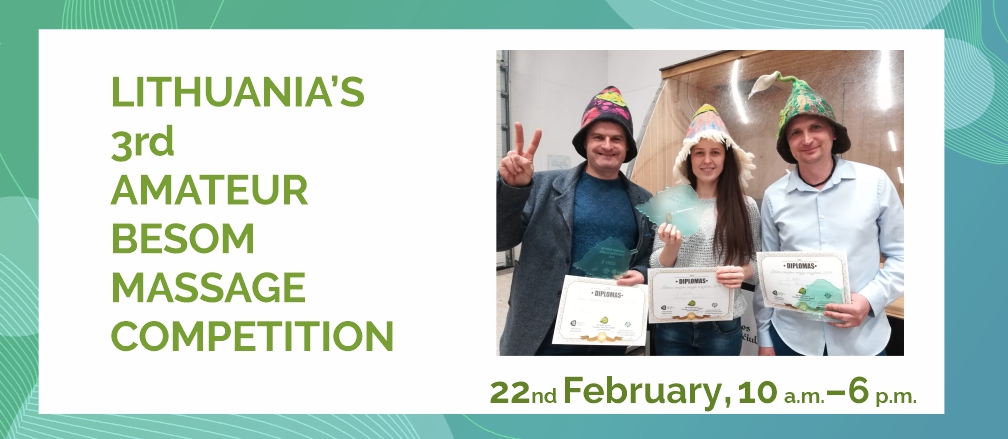 Lithuania's 3rd Amateur Besom Massage Competition
Exhibition: WELLNESS DAYS 2020
Date: 2020 February 22
Time: 10 a.m.–6 p.m.
Venue: Exhibition Hall, D2.18
The Vilnius Club of the Lithuanian Fellowship of the Friends of Sauna and UAB 'Medijos Ekspertai', the developers of the TV project 'Vantos Lapas', are holding Lithuania's 3rd Amateur Besom Massage Competition. The contestants will vie to impress the both jury and spectators with their free-style proprietary besom massage routines.
.
Each contestant will have 20 minutes to complete their performance: 5 minutes for an introduction and description of the procedure they will display, and 15 minutes for the actual massage routine in the sauna. The contestants will need to perform a free-style besom massage routine aligned with the concept of a healthy sauna and that showcases their individual style to the maximum extent possible. The contestants will be rated on the basis of summarised assessment criteria in the following categories:
.
Presentation and appearance (the presentation of the routine, as well as the appearance of the contestant and environment of the workplace).
Work ergonomics (the efficiency of movement, posture and the placement of the model).
Body heating (the process, effectiveness, efficiency and safety of the heating).
Besom massage technique (massage skills, effectiveness of movement and symmetry).
Besom quality (the proportions, choice of besom and the preparation).
Steam quality (the development and rational use of a steam pillow and the timing of adding more steam).
The efficiency of the massage routine (the consistency, significance and safety of the routine, as well as the positive change in the condition of the model's body).
.
As many as three participants will be awarded with a special trophy, the Golden Besom, as a reward for their efforts.
.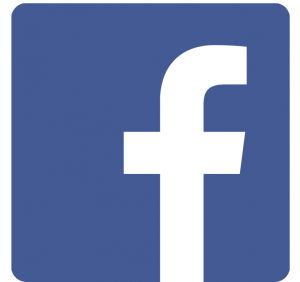 III-osios Lietuvos mėgėjų vanojimo varžytuvės 2020
You can find the rules and the participant form in the discussion post.