Information for exhibitors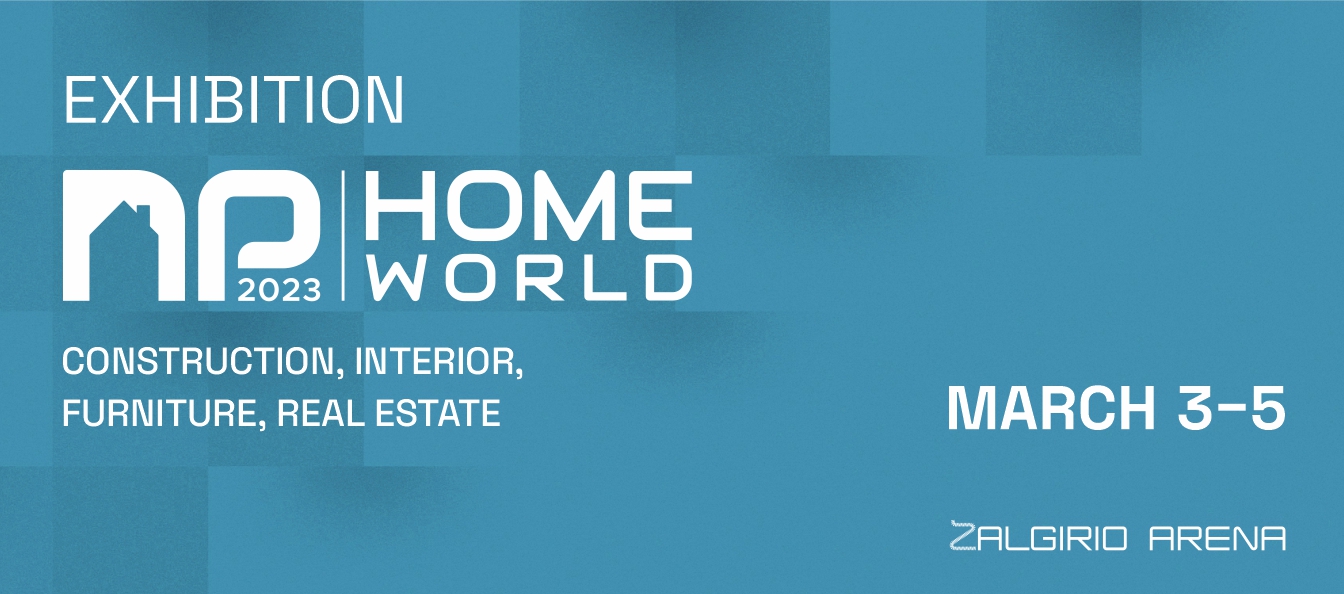 HOME WORLD 2023
Date: 2023 March 3–5
Venue: Žalgirio arena, Kaunas
Exhibitor's Registration: Till 1 February, 2023
On behalf of Ekspozicijų Centras JSC, we would like to invite your company to take part in the 28th specialized exhibition of building and finish materials, interior design and furniture HOME WORLD 2023.

.
Take part in the HOME WORLD 2023 exhibition to benefit from:
being at the heart of market innovations;
investing in the future and long-term advertising;
the opportunity of growing your company and products;
reaching your entire target audience in one place;
gaining a better insight on your competitors;
finding partners for advantageous business deals.
.
HOME WORLD 2023 exhibition:
projects of digital initiatives;
innovation presentations;
construction and real estate conferences;
special seminars;
meetings with architects;
urban sector news;
consultations on interior design;
furniture exhibition, decor solutions;
real estate exposition "Housing fair 2023";
ideas for home design, construction and renovation.
.
At the HOUSING FAIR 2023 exposition:
presentation of the latest real estate projects;
real estate market trends and outlook;
latest technologies for choosing residential property;
consultations on crediting services;
real estate objects abroad;
relevant seminars and presentations;
useful advice from real estate professionals.
.
The exhibition themes:
• building materials, constructions and technologies • material and equipment for interior and exterior decoration • paints, varnish and other chemical products for household • plumber equipment, engineering • sound and thermo-insulation materials • exterior and interior doors, windows, gates • bathhouses, swimming pools and equipment • handling of living environment • apartment and building security systems • interior and exterior furniture • real estate • architecture
.
HOME WORLD 2023 – A PLACE FOR YOUR IDEAS AND BUSINESS!
.
Contacts:
For information about the exhibition, please contact: project manager Indrė Kalvaitė, mobile +370 618 45997, e-mail p.: namupasaulis@expo.lt, Exhibition Organization Manager Ilma Gibavičienė, mobile +370 611 23 872, e-mail p.: namupasaulis@expo.ltnamupasaulis@expo.lt